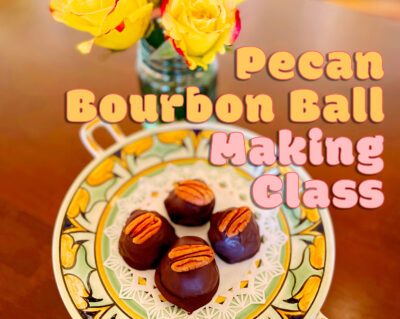 When you plan your next trip to Kentucky, there are a few things you simply can't miss out on! One such experience is sinking your teeth into a delicious Kentucky Bourbon Ball. These delectable treats are said to have been invented by Rebecca Ruth back in 1938. But why not take things one step further and learn to make your own? With the help of one of the professional foodies at Wildflower Ranch Inn, you can do just that!
This package includes all the ingredients you need, as well as detailed instructions to help you make your own box of 12 Kentucky Bourbon Balls. Of course, you'll need to pace yourself and try not to eat them all at once!
If you're interested in taking part, please get in touch with us to arrange two 30-minute sessions. It's best to space these sessions at least six hours apart, so you have time to create your tasty confections.
---